ServiceMaster A Plus Restoration
URL: http://www.servicemasteraplus.com/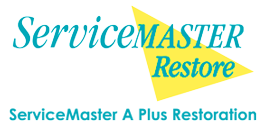 Disaster Restoration Services:
ServiceMaster A Plus Restoration specializes in repairing water damage, fire damage, storm damage, and more in California. Around the clock emergency restoration services are available. Visit them online and set up your free estimate if you live near Riverside, Corona, Moreno Valley, Norco, or Temecula, CA.
Commercial disaster restoration services aimed at minimizing business losses are available. The company has been in the disaster recovery business for over a decade.
Licensing Info:
Contractor ID: #858819
Contact Info:
ServiceMaster A Plus Restoration
9351 Narnia Drive, Riverside, CA, 92503
Phone: 1-855-369-3475
Current Rating:
9.50
Number of Votes:
2
Date Submitted:
23-Sep-2014
Last Updated:
29-Sep-2014
What do you think of this listing?