Bone Dry Roofing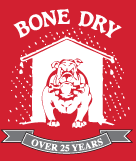 Roof Repair and Replacement, Asphalt Shingles, Metal Roofing, BUR, TPO, Gutters and Downspouts:
A full service Owens Corning Platinum Preferred roofing contractor specializing in providing roof repair and replacement services including asphalt shingles, metal roofing, TPO roofs, gutters and downspouts for homes and commercial premises in the greater Greenwood and Indianapolis, Indiana and surrounding areas.
Contractor ID: C1514900
The company has been in business since 1989.
Contact Info:
Bone Dry Roofing
4825 W 79th St, Indianapolis, IN 46268
Phone: 1-317-744-1150
Current Rating:
0.00
Number of Votes:
0
Date Submitted:
13-Feb-2017
Last Updated:
11-Aug-2017
What do you think of this listing?