Middlecreek Roofing
URL: http://www.middlecreekroof.com/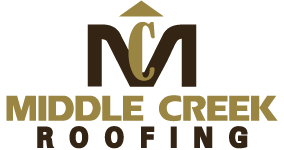 Roof Repair, Hail Damage, Roof Replacement, Asphalt Shingles, Cedar Shakes, Standing Seam, Flat Roof Repair, Gutters, Insurance Claims Assistance:
Middlecreek Roofing specializes in providing roof repair and replacement services including asphalt shingles, cedar shakes, standing seam metal roofing, flat roof repair and replacement, skylights, and gutters for homes and businesses in the greater Lebanon, Reading, Lancaster, and throughout Montgomery and Chester Counties, Pennsylvania.
Free estimates are available.
Contractor ID: 094054
Contact Info:
Middlecreek Roofing
5 Stump Rd, Newmanstown, PA 17073
Phone: 1-717-207-9019
Current Rating:
1.00
Number of Votes:
1
Date Submitted:
13-Feb-2017
Last Updated:
10-Dec-2019
What do you think of this listing?