AllGood Home Improvements Pittsburgh
URL: http://www.pghhomeimprovement.com/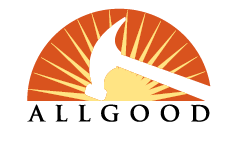 Roofing, Siding, Doors & Windows:
AllGood Home Improvements Pittsburgh specializes in roofing, windows, siding, and more in the greater Pittsburgh, Pennsylvania and surrounding areas.
What makes this company stand out from the rest of companies in the remodeling business?
They have been providing exterior and interior remodeling services since 1993. They have a proven track record of success spanning over 20 years. With AllGood, you can replace your old, leaky roof, as well as upgrade your old kitchen or bathroom. - No need to call ten different contractors for every individual job, because you can get a truly comprehensive range of home services with AllGood. Free in-home estimates are available.
Contact Info:
AllGood Home Improvements | 605 Parkway View Dr, Pittsburgh, PA 15205
Phone: 1-412-247-2900
Current Rating:
9.50
Number of Votes:
3
Date Submitted:
5-Sep-2014
Last Updated:
17-Dec-2014
What do you think of this listing?