Master's Gutter Shield Systems
URL: http://www.mastersguttershield.com/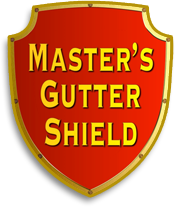 New Gutter Installation and Cleaning Services:
Master's Gutter Shield Systems specializes in gutter installation, gutter guards, and gutter cleaning in Pennsylvania and New Jersey. Visit them online to set up your free estimate if you live in the greater Allentown, PA area.
What makes them special and unique?
They are one of the few companies that truly specializes in the installation of gutter systems. That's all they do, and they've got it down to the science. What's more, they offer their gutter systems factory direct, which means there is no middleman to increase the costs. Last but not least, they are one of the few companies with the factory certification to guarantee the manufacturer's warranty. The company has been in business since 1957.
Contractor Licenses:
Contractor ID: PA# 009748 | NJ# 13VH07224100 | CT# 0634461
Contact Info
Master's Gutter Shield Systems
710 Park Street, Suite 1, Whitehall, PA 18052
Phone: 1-610-264-3333
Current Rating:
10.00
Number of Votes:
1
Date Submitted:
4-Sep-2014
Last Updated:
4-Sep-2014
What do you think of this listing?